RESTAURANT «STONE»
Konitsa Thermal Center
Here in Konitsa Thermal Center you will find in a stone-built building our restaurant. Its name "Petrino" means "stone-built" in Greek. We are ready to cover the most demanding customers.
In the afternoon, it is worth to enjoy a hot drink of your choice at the veranda of the restaurant, having this magical landscape in front of you!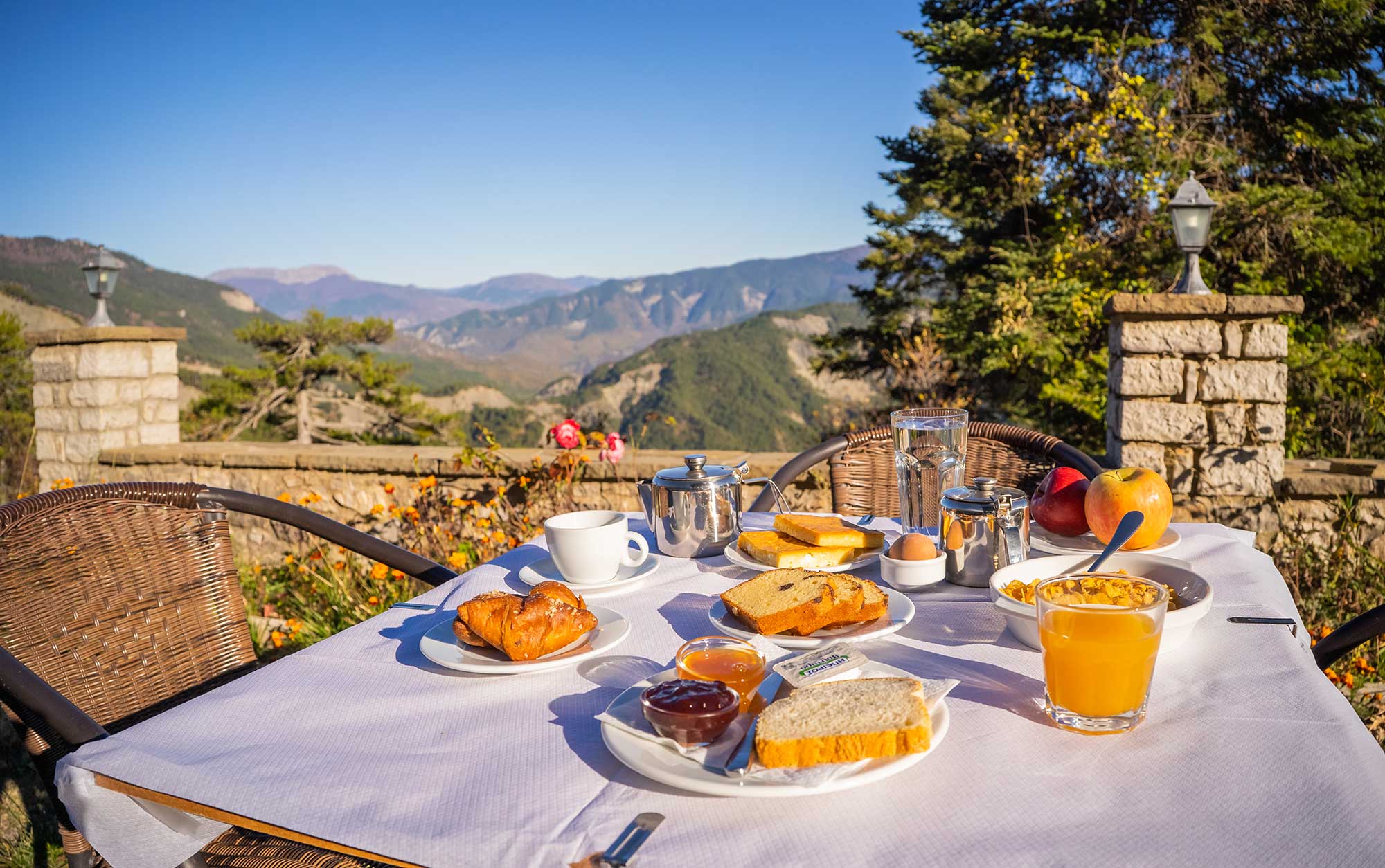 TRADITIONAL TASTES
Our dishes include traditional cooked food of Konitsa and grilled dishes, all cooked with pure ingredients.
Try our famous herb pie, wild boar of the area and accompany your meal with tsipouro or wine of our production.
At the end of each meal, a traditional dessert awaits you made with passion and love.
GALLERY
Konitsa Thermal Center
View more photos from the guestroom's restaurant.